Regnum Christi Mission Corps Application 2024-2025 (Women)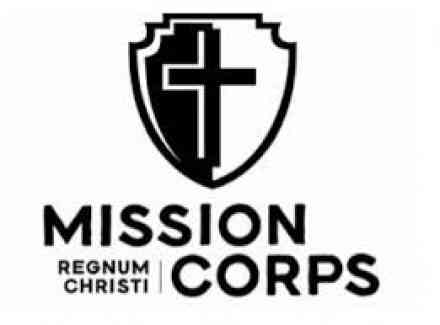 Friday, September 1, 2023
Early Bird Application closes January 1st, 2024*
Regnum Christi Mission Corps
Application 2024-2025 (Women)
APPLICATION PROCESS:
STEP 1: CREATE ACCOUNT / LOGIN - You must create an account and login in order to view and complete the online application forms below.
STEP 2: COMPLETE ONLINE APPLICATION BELOW - Be prepared to upload a picture of yourself. You will also need to request three letters of reference (Consecrated or Legionary priest, parish authority figure and non-family member) as well. Your application will not be considered complete until these have been received.
STEP 3: SUBMIT YOUR $50 NON-REFUNDABLE APPLICATION FEE ONLINE - Your $50 deposit will be added to your shopping cart. You can chose to pay via debit card, credit card or via PayPal. NOTE:Your application will not be reviewed until the deposit is paid*
STEP 4: INTERVIEW - Upon receipt of the application the National Team will contact you to set up a preliminary interview with you, the applicant via SKYPE. Following that, a seperate PHONE interview will be conducted with the National Team and at least one parent.
STEP 5: ACCEPTANCE - Missionaries that are accepted will be notified in early January 2024, and again in early May 2024.
STEP 6. COMPLETE LEGAL DOCUMENTS ONLINE - Once accepted, you will be sent a link to log back into your application, and complete Part II which includes legal documents, as well as instructions to complete the required RC Activities, Inc. Adult Volunteer Process as well as a required background check (Background Check Fee is based upon your local State and Country and must be paid online.)
If you have any questions, please email: [email protected] or call (855) 556-6872