ECYD National Sports Tournament 2023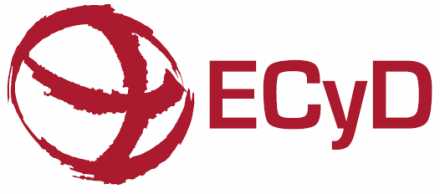 Friday, February 17, 2023

to

Monday, February 20, 2023
ECYD Middle School Boys National Sports Tournament 2023
Location: Sacred Heart Apostolic School, 5901 N 500 E, Rolling Prairie, IN 46371
Who: Must be a 5th - 8th grade boy to register as a participant, or in high school to register as a team leader
Event Fees: Participants $250, Adult Chaperone $115
All applicants pay a $50 non-refundable deposit

Participant Final Fee: $200

Adult Chaperones Final Fee: $65
Chaplain: Fr. Patrick O'Loughlin
Arrival / Departure Information:
Arrival Day: Friday, February 17, 2023 by 5pm

Departure Day: Monday morning, February 20, 2023 (Car departures after 9am, Flight departures between 12pm CST and 5pm CST)
STEP 1: CREATE ACCOUNT / LOGIN - Each participant must create an account and login in order to view and complete the online application forms below. Each individual person needs an individual account.
STEP 2: COMPLETE REGISTRATION AND DEPOSIT PAYMENT- Complete the registration and pay the non-refundable $50 deposit online via debit card, credit card or PayPal.
STEP 3: FINAL PAYMENT - You will receive an email upon approval to log back in to your account to pay the final payment online. Your spot is not confirmed until the final payment is processed.
Click HERE if you have any questions regarding event details.
Click HERE if you have any questions regarding online registration.
We reserve the right to deny acceptance to any applicant at any point in this process.