Mission Youth WYD 2023 Application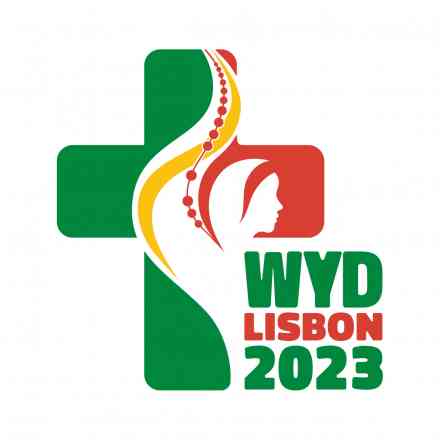 Saturday, July 29, 2023

to

Monday, August 7, 2023
Mission Youth World Youth Day 2023 - Lisbon, Portugal
CLOSED MARCH 1, 2023
PACKAGE DETAILS PLUS TRIP EXTENSION OPPORTUNITIES
This trip is open to American and Canadian residents only
Registraion Closes to new applicants on November 1, 2022
BASIC package: WYD + Day in Fatima. July 29 to August 7, 2023 (July 29 and August 7 are travel days)
​

Adults 18 Years and older: $2499 (hostel lodging, no flight included) - Maximum number of Pilgrims: 70
Minors 16 & 17 years old ONLY: $4250 (hotel lodging, flight included from JFK. Adult chaperones for minors must choose this package.) - Maximum number of Pilgrims: 45 pilgrims plus 10 Chaperones
Optional Packages for extended days:
Adults: Basic plus 6 days of Camino - $3499 - Maximum number of Pilgrims: 30 Pilgrims

Flight not included, hostel lodging
Must have +25 people for this extension to happen

Minor 16 & 17 yrs ONLY: Basic plus Portugal/Spain $5000 - Maximum number of pilgrims: 45 Pilgrims plus 10 Chaperones

​Hotel lodging, flight included
Must have +40 people for this extension to happen
NOTE: Additional package details can be found HERE on the Mission Youth website
---
REGISTRATION PROCESS
STEP 1: CREATE ACCOUNT / LOGIN - You must create an account and login in order to view and complete the online application form below.
STEP 2: COMPLETE APPLICATION - Complete the application in full and submit your non-refundable deposit by the following dates.
Non-refundable $550 late deposit fee ($300 late fee included after November 1, 2022)

Registration closes on November 1, 2022 or until the individual packages are full (due to limited spots available)
STEP 3: PAY MISSION TRIP FEE - You will pay your deposit on this application and then you will receive a link before to submit the additional scheduled installment payments. Final payment is due in full by April 1, 2023. Please refer to the payment calendar below to understand the expectation of payments.
---
PAYMENT CALENDAR
The deposit is non-refundable. Partial refunds may be available for subsequent installment payments, yet no refunds can be made after the final payment.
The dates below are final and cannot be extended due to strict planning guidelines by the WYD organizers. You will forfeit your spot on this trip if you fail to meet these payment deadlines.
Non-refundable down payment of $550 by September 30, 2022
25% due OCTOBER 1

,

2022
25% due JANUARY 1, 2023
April 1, 2023 final balance due in full - NO REFUNDS AFTER THIS DATE
If you have any questions, please email: kalmon@regnumchristi.net
*Mission Youth reserves the right to deny acceptance to any applicant at any point in this process.