ECYD WEEK 4 Online Application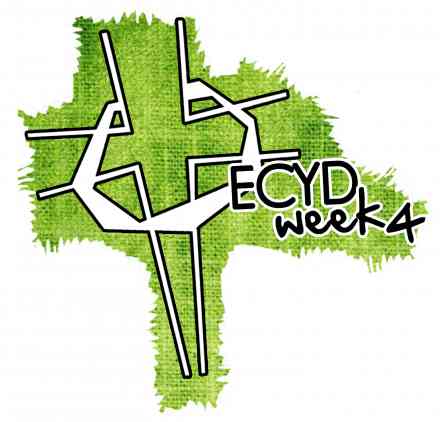 Sunday, February 3, 2019

to

Thursday, February 7, 2019
WELCOME! General Information:
ECYD Week strives to offer professional ECYD training, seeing ECYD as the expression of our charism when it is applied to youth work, through specialized professional development in accompanying today's adolescent in their integral formation in the line of the New Evangelization. Get ready for your own ECYD Experience!
EARLY BIRD DISCOUNT! $100 off!
Registration must be paid in full by December 1, 2018 to receive this special discount!

REGISTRATIONS OR PAYMENTS after December 1, 2018:
Lay members: $690
Religious discounted: $620
Lay commuter: $520
Religious commuter: $450
NEW LOCATION: St. Anne Retreat Center - 5275 Saint Anne Drive, Melbourne, KY 41059
Closest airport is Cincinnati/Northern Kentucky International (CVG) approximately 25 minutes from the retreat center.
You are responsible for tranportation from and to airport, the shuttle option is not available this year.

ARRIVAL: Sunday Feb 3rd before 8pm. (dinner not included)
DEPARTURE: Thursday Feb 7th after 2:00pm.
OPTIONAL: DMU Online Certificate Course entitled "Pornography Addiction and Recovery Awareness" - discounted rate $110.00
Please register for ECYD Week 4 in a few easy steps!
STEP 1: DOWNLOAD COMPLETE INFORMATION PACKET – DOWNLOAD the 2019 ECYD Week 4 Information Packet.
STEP 2: CREATE ACCOUNT / LOGIN - You must create an account and login in order to view and complete the online application forms below.
STEP 3: REGISTER – Fill out the online registration forms.
STEP 4: APPROVAL – Your registration will be reviewed and confirmed. You will receive notification within 1 to 2 weeks of submission.
STEP 5: PAY ECYD WEEK FEE AND UPLOAD TRAVEL INFORMATION- Once confirmed, you will be emailed a link back into your registration. Select your type of participation (Lay, Lay commuter, or Religious/Consecrated discount). Input your travel information. Check option if you would like to ad-on the DMU Online Certificate Course. Make your payment online via credit, debit or PayPal. You are set for ECYD Week 4 in 2019!

ecyd_week_4_info_packet_2019.pdf